On the afternoon of April 6, 2023, the Environmental, Health, and Safety (EHS) Office organized a safety officer training session for the School of Life Science and Technology (SLST). Safety officers play an important role in laboratory safety management, and have a positive impact on improving overall laboratory safety management and cultivating safety awareness among laboratory personnel.
The training was held in the A115 lecture hall of the L building in the School of Life Sciences. Wang Dongming, the director of the EHS Office, first introduced the basic requirements and safety regulations of EHS management, typical safety accidents and protective measures in biological laboratories. Then, Assistant Director Li Ruiqing introduced the use of an upgraded laboratory safety management system, including the online registration process for research groups. Zhang Meiling, the senior EHS supervisor, introduced the safe use, storage, and disposal of hazardous chemicals and controlled chemicals in the laboratory.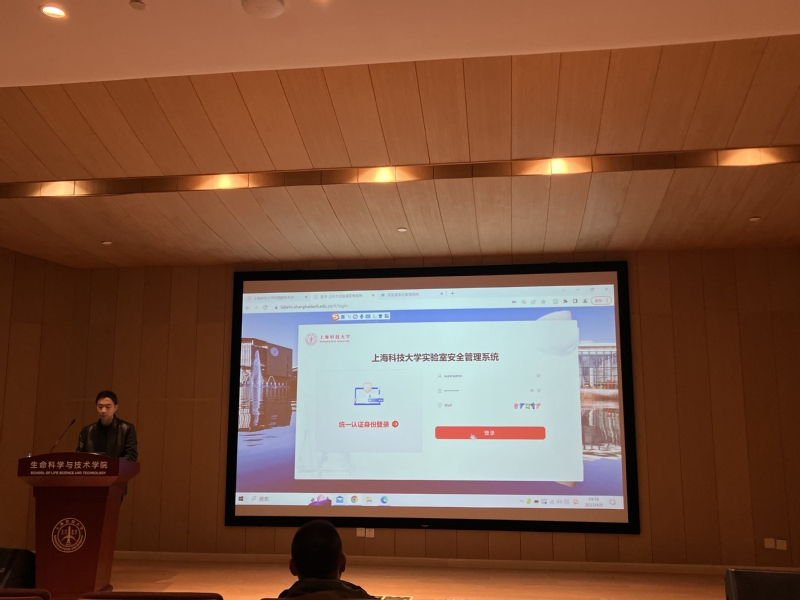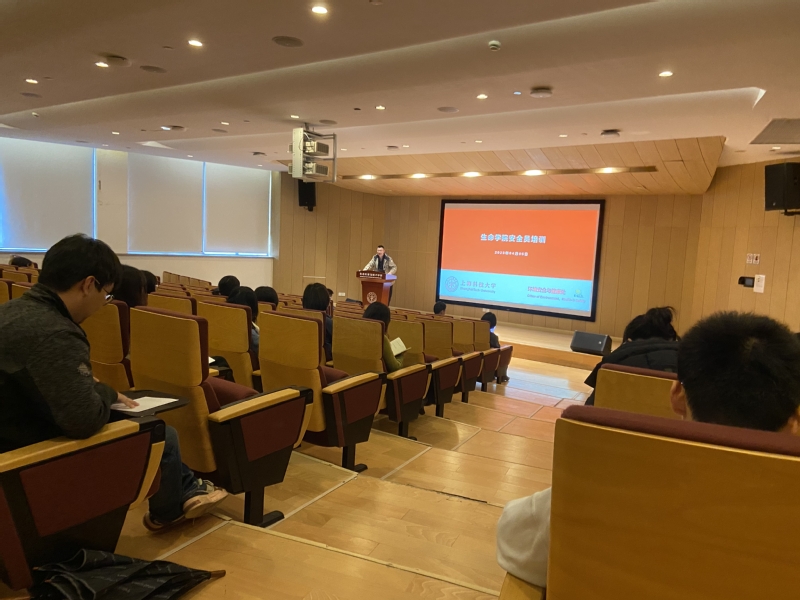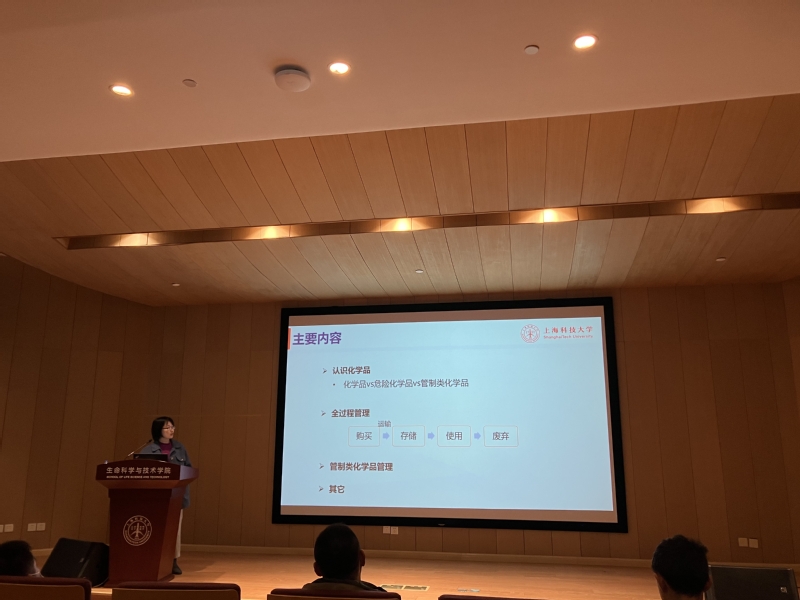 Laboratory safety is a fundamental guarantee for the continuous development of teaching and scientific research, as well as for the growth and success of students. Laboratory safety officers are important practitioners and influencers in safety management. Strengthening the training of safety officers is beneficial to improving the overall safety awareness and safety literacy of laboratory personnel. This training session disseminated the basic requirements of EHS safety management and the methods for using information systems to laboratory safety officers, and provided necessary skills and knowledge for the safe handling of hazardous chemicals.